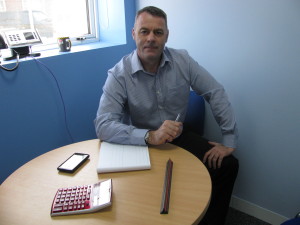 Lee Barker FQSI AssocRICS FFB
Managing Director
QuanTec Consulting Limited
Lee heads the dedicated team at QuanTec. Prior to joining in 2009, he held positions as Director and in Senior Management for a number of practices of Chartered Quantity Surveyors and Project Managers, responsible for offices in Bristol, the Midlands and operations throughout the UK. With the benefit of almost 30 years experience within the construction industry in both Main Contracting and Private Practice he benefits from the ability to relate directly to all members of the professional and construction team with pragmatism and a comprehensive understanding of how best to achieve the clients requirements and deliver their aspirations.
In his own time you might find him paddling some white water or most likely, up a mountain somewhere in the world!
leebarker@quantecsurveyors.com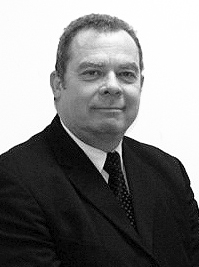 Paul Holley MQSI ICIOB
Project Director
QuanTec Consulting Limited
Paul has over 35 years experience within private practice in all aspects of Project Management, Quantity Surveying and CDM Coordination. He is a former director of Warrington Martin Morris, and has had extensive involvement in a wide and varied range of new build, refurbishment and maintenance projects, including offices, schools, hospitals, housing, retail, oil terminals, telecommunications, civils, electrical sub stations, wind farms and petrol filling stations.
Paul is a motivated and dedicated team player, who is able to lead and manage teams and projects effectively and precisely to ably deliver to the clients expectations.
Paul enjoys (watching) most sports and is an active Rotarian and charity trustee.
paulholley@quantecsurveyors.com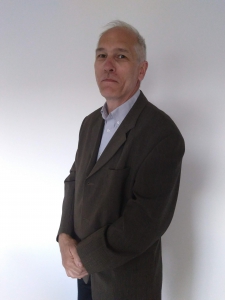 Peter Hudd MRICS MFPWS
Project Director
QuanTec Consulting Limited
Pete has worked for over 30 years as a Quantity Surveyor and has gained considerable experience and expertise working within both commercial and project management within the construction industry since qualifying as a Chartered Surveyor in the early Eighties.
Pete will always try and seek a practical solution and his commitment will help to ensure to fulfil the expectations and requirements of his clients, placing high importance on service delivery and keeping his clients well informed.
Pete is a member of the Faculty of Party Wall Surveyors and the Royal Institution of Chartered Surveyors.
Pete is married with two teenage children and enjoys the outdoor life, especially walking in the mountains and orienteering.
peterhudd@quantecsurveyors.com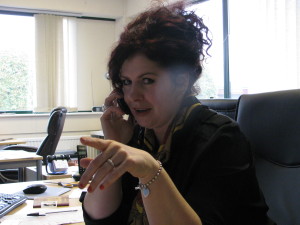 Jennifer Dempsey
Service Director
QuanTec Consulting Limited
Jenni is the lynch pin of the practice. With a background of more than 20 years in retail development and merchandising throughout the UK and overseas, Jenni is responsible for ensuring that QuanTec's administration, co-ordination, continuity and efficiency drivers are implemented and delivered. Jenni is a dedicated and diligent office manager of high integrity.
Jenni is a keen amateur photographer and also enjoys perusing, "All things outstanding".
jennidempsey@quantecsurveyors.com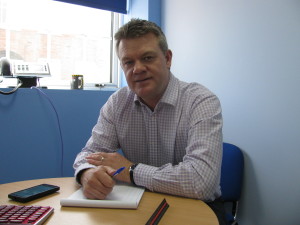 Dave Miles Bsc MRICS
Associate Director
QuanTec Consulting Limited
Dave has a well established and impressive background spanning almost 30 years as a Quantity Surveyor and Commercial Manager. He has vast experience in Quantity Surveying, Commercial Management and Procurement and brings a unique and coveted dimension to QuanTec. He has worked on a spectrum of projects of varying size and duration including; retail, leisure, social housing and various framework agreements. He has considerable experience with partnering contracts and provides added value at the procurement stage of any project with his Design & Build knowledge and professional skills working directly with the design team.
David enjoys spending quality time with his young family and when time permits, hill walking and most sport.
davemiles@quantecsurveyors.com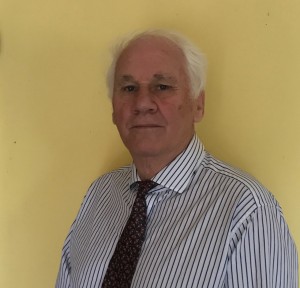 Keith Sutton
Consultant
QuanTec Consulting Limited
Keith is a very experienced construction manager with over 50 years working in the industry.
A career employed at Director level in large scale construction companies, he has a background in heavy civil engineering works ,including , marine and coastal defence works, petrochemical and gas installations and on large frameworks for the water industry.
Acting as construction manager for May Gurney he was instrumental as part of the bid team for a £90m partnership with a large local Water Company, and assisted in tender sign off, programming works and overseeing successful completion of contracts.
More recently he has been involved with Large scale Renewable Energy development and more traditional commercial and industrial building works.
Keiths interest aside from the work place are spending time with the extended family and Football
keithsutton@quantecsurveyors.com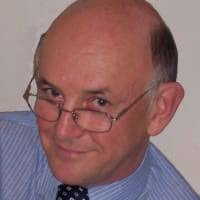 David Addison
Consultant
QuanTec Consulting Limited
David has 50 years of experience bridging from site to boardroom, in almost every sector, from national infrastructure to small extensions. He has worked on 'both sides of the fence' in the offices and sites of top name clients, architectural and international quantity surveying practices, as well as for national and local contractors and sub-contractors, from a one-off trouble-shooting situation to key member of a project team. A focused individual, he combines his strong commercial, communication and diplomatic abilities, negotiating skills, determination, lateral thinking and common sense to bring the work in question to a satisfactory conclusion.
He enjoys outdoor pursuits, grandchildren and membership of charitable and social societies.
davidaddison@quantecsurveyors.com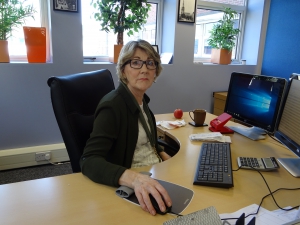 Susan Honour
Administrator
QuanTec Consulting Limited
Susan spent 20 years in retail and 10 years providing administration for the DWP prior to Joining QuanTec. She is adept in company administration and office computer technology and is an organised, pragmatic and diligent member of the team.
admin@quantecsurveyors.com
A Director will always be the direct lead and client point of contact throughout any project or commission. Supported by our team of well qualified and experienced professionals, all of our clients benefit from a personable, dedicated and committed service to ensure that even the most complex projects are completed diligently and to the highest professional standards.